FTEC is an ecosystem of intelligent services and neural networks for conducting effective trading activities on cryptocurrency markets.
The ecosystem offers a complex of 15 original solutions for:
Boosting your trading efficiency
(By using smart trading systems)
Saving your time
(By using neuronetworks for information flow filtering)
Studying the specifics of crypto trading
(with the help of automatized cryptoacademy and broad database)
Improving your trading strategies
(By using a smart system for analyzing your trading history on cryptocurrency markets)
Minimizing the risks of the trading activity
(By using the tips of the automatic search for most profitable offers on the market)
Receiving the latest trends in the industry
(By means of smart service for analyzing social networks and web search data)
Closed beta testing of all developed modules.
(Some of the ecosystem's elements are already available for testing for all users)
Open in Twitter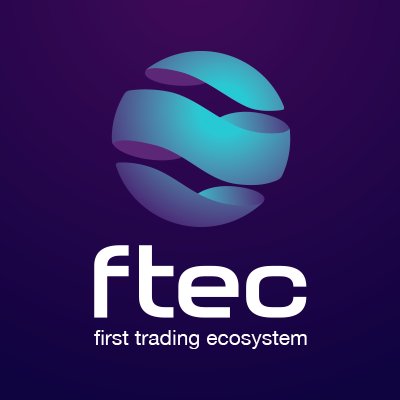 First Trading Ecosystem. For traders. By traders.
237 Tweets
30239 Followers
91 Following
Ftec ICO Review
FTEC = $0.02
Summary
Token model itself is quite simple to understand, but there are also certain advantages for token holders that might not be so clear for common investor. For example the position in que that will be determined by the amount of tokens you are holding. Demand for the token should in our view correlate with the amount of users in the ecosystem.
The project has acquired some highly relevant partnerships and they are presented on the website, but we feel that few of them might not be that important for the projects' success.
Founding Team

Product

Project Utility

Market

Token Viability

Project Timing

Project Timeline

Community Support

Token Price & Distribution

Communication
Comments Rating
( reviews)
Pros
Large, well connected and endorsed team. Team members have prior experience in various industries that are beneficial for the project
Token model is simple, effective and easy to understand for a common investor
Roadmap seems highly realistic and achievable considering the team size and goal for funding
Few partnerships presented
Cons
Some of the presented partnerships don't seem to be that relevant for the project